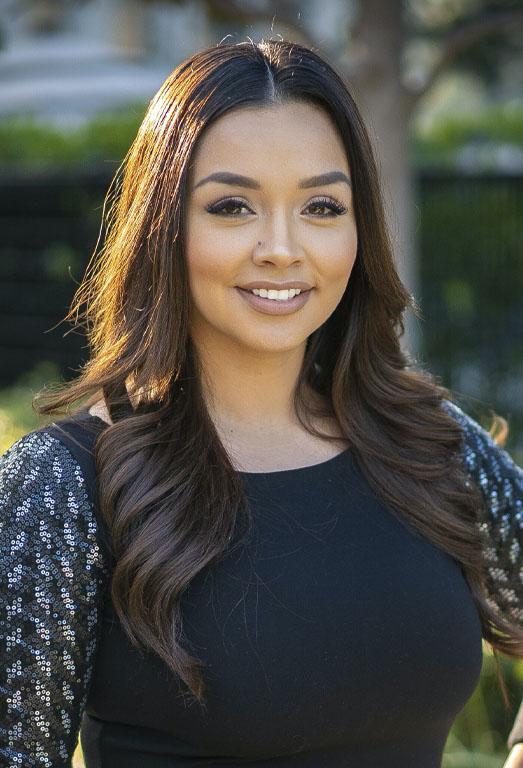 Crystal Ramirez is a Los Angeles native, whose real estate passion translates into her clients happiness. She is honest, committed and determined in providing a gratifying and unique experience for each of her clients. Crystal understands the different needs of each individual family seeking their dream home and is present every step of the way. She cares for her clients as family and always looks out for their best interest. She is analytical, detail oriented and keeps a transparent communication. Whether it's selling your home for top dollar, helping you invest in units or guiding you through your first home purchase, she takes pride in making sure your transaction is as seamless as possible.

Crystal is truly a rising star in the California real estate market. She receives over fifty percent referrals and numerous returning clients. She recognizes and appreciates the trust each client places in her, and is highly motivated to close every deal. She is committed to helping families achieve their dream home, especially in the Latino community, she values and understands the culture aspect of achieving the American Dream.

Crystal currently resides in Eastvale, CA. with her husband and baby boy, family truly holds her heart. During her spare time, she enjoys taking her son out for walks and spending quality time with her family/friends and running half marathons. Being married to a Sheriff's Deputy, she is a big supporter of Law Enforcement and all First Responders. She is involved in women empowerment groups, mentoring programs and believes in striving for constant growth. Crystal is a resilient wife, mother, daughter and your next real estate agent
Keep up to date with market reports, first time buyer training, and investment opportunities.

info@ambiancela.com
CA Corp License #02078798
8730 W. Sunset Blvd, Suite 600E, West Hollywood, CA, 90069
Luxury Real Estate, Homes, Estates, Properties in the Hollywood Hills, Sunset Strip, Bird Streets, West Hollywood, Beverly Hills, Bel Air, Brentwood, Encino, Laurel Canyon, Fryman Estates, Holmby HIlls, Little Holmby, Los Angeles, Downtown, Malibu, Miracle Mile, Pacific Palisades, Santa Monica, Venice, Sherman Oaks, Studio City, Westwood, Hollywood, Silver Lake, Los Feliz, Manhattan Beach, Palos Verdes.
© 2022 Ambiance Realty | All rights reserved