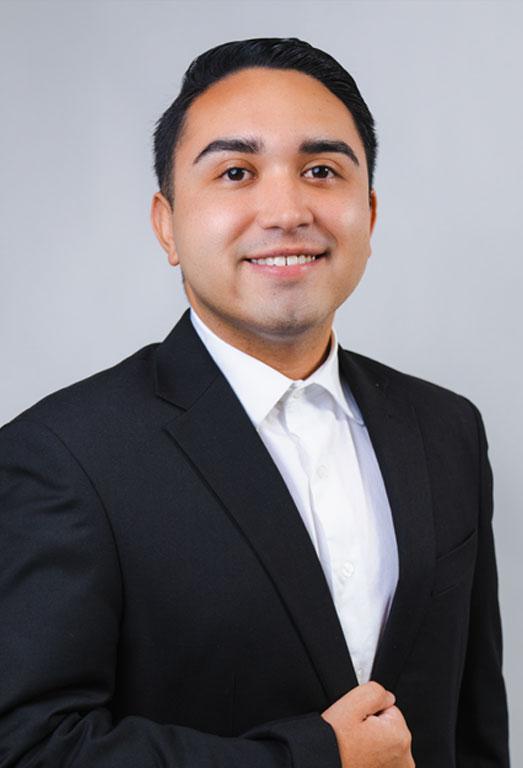 Hi there! My name is Daniel Romero and I am a dedicated and passionate real estate agent. I have been working in the industry for three years and have a deep understanding of the market and what it takes to successfully buy or sell a home.
I pride myself on my ability to truly listen to my clients and understand their unique needs and desires. My goal is to make the process of buying or selling a home as seamless and stress-free as possible.
In my free time, I love listening to all genres of music, watching the sunset at the beach, and enjoy dabbling in graphic design. I have a deep appreciation for all forms of creative expression. And, I am always striving to learn and grow throughout my personal life and career.
If you are in the market to buy or sell a home, I would love the opportunity to work with you and help you achieve your real estate goals. Please don't hesitate to reach out to me with any questions or to schedule a consultation. I look forward and appreciate the opportunity to work with you!
Keep up to date with market reports, first time buyer training, and investment opportunities.

[email protected]
CA Corp License #02078798
8730 W. Sunset Blvd, Suite 600E, West Hollywood, CA, 90069
Luxury Real Estate, Homes, Estates, Properties in the Hollywood Hills, Sunset Strip, Bird Streets, West Hollywood, Beverly Hills, Bel Air, Brentwood, Encino, Laurel Canyon, Fryman Estates, Holmby HIlls, Little Holmby, Los Angeles, Downtown, Malibu, Miracle Mile, Pacific Palisades, Santa Monica, Venice, Sherman Oaks, Studio City, Westwood, Hollywood, Silver Lake, Los Feliz, Manhattan Beach, Palos Verdes.
© 2022 Ambiance Realty | All rights reserved