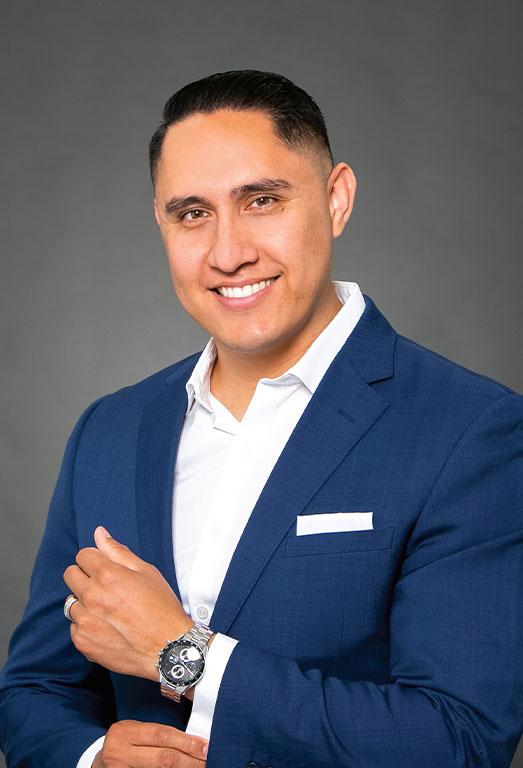 Specialties:
Buyer's Agent, Listing Agent, Short-Sale, Consulting.
Known for his excellent communication, eye for detail, unwavering work ethic and world-class client service, Mike Fletes is committed to earning his clients' trust and exceeding their expectations. A self-proclaimed perfectionist who always looks out for the best interests of his past, present and future clients, Mike strives to not only set the bar high, but surpass it with every real estate transaction.

A Los Angeles native with an extensive background in mortgage and real estate, Mike began his career as a loan originator, starting in sales before being promoted to a team manager position at Countrywide Home Loans. In a matter of months, he transformed an underperforming team into the #1-ranking team in the company. While working in corporate banking, Mike was dismayed to see the volume of real estate agents who failed to perform for their clients. Passionate about architecture and design, and recognizing this void in the industry, he set out to provide buyers and sellers with the support and representation they deserved. Specializing in luxury real estate across Los Angeles and Ventura Counties, Mike's personalized service, expert guidance and 24/7 availability have earned him a glowing reputation within the real estate community.

Outside of real estate, Mike enjoys spending quality time with his family, raising his two beautiful daughters and teaching them the best possible values in life alongside his beautiful wife, Camille. Committed to health and wellness, he exercises regularly, reads voraciously, attends church and strives to become a better person by helping others on a daily basis.
Keep up to date with market reports, first time buyer training, and investment opportunities.

[email protected]
CA Corp License #02078798
8730 W. Sunset Blvd, Suite 600E, West Hollywood, CA, 90069
Luxury Real Estate, Homes, Estates, Properties in the Hollywood Hills, Sunset Strip, Bird Streets, West Hollywood, Beverly Hills, Bel Air, Brentwood, Encino, Laurel Canyon, Fryman Estates, Holmby HIlls, Little Holmby, Los Angeles, Downtown, Malibu, Miracle Mile, Pacific Palisades, Santa Monica, Venice, Sherman Oaks, Studio City, Westwood, Hollywood, Silver Lake, Los Feliz, Manhattan Beach, Palos Verdes.
© 2022 Ambiance Realty | All rights reserved