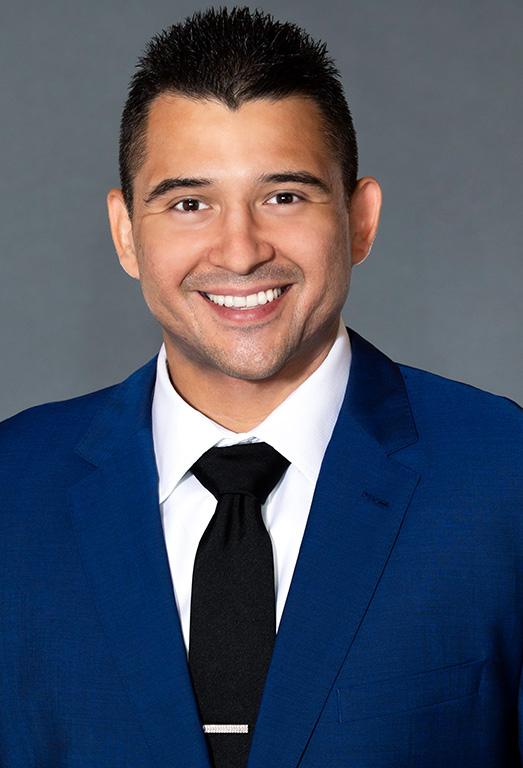 Guided by his passion for helping people reach their potential to achieve their goals, Henry Guifarro is committed to delivering exceptional outcomes to his clients seeking assistance with their real estate needs. Henry, a keen communicator who focuses on understanding the needs of his clients while building trust, is devoted to helping them through the complex process of buying and selling a home at every step of the way. His relentless work ethic and tenacious ability to negotiate enable him to exceed expectations and accomplish the objectives of those he serves.

Born in the city of Los Angeles and raised in the San Fernando Valley, Henry has an in-depth understanding of the L.A. landscape and surrounding region of Ventura county. A graduate of California State University-Northridge with a focus on business management, Henry has developed into a results-oriented project manager with over 10 years of experience leading and directing various business initiatives within a cross-functional environment. With a zealous attraction to the ever-changing style of architecture across the region, Henry entered the real estate business to not only help deliver dreams, but to help maximize opportunities.

A daily practitioner of self-improvement and wellness, Henry enjoys exercising religiously, reading for new perspectives, and meditating for self-awareness. He resides with his girlfriend in Sherman Oaks. During their free time, you can often find the two volunteering at Best Friends Animal Society in Missions Hills.
Keep up to date with market reports, first time buyer training, and investment opportunities.

[email protected]
CA Corp License #02078798
8730 W. Sunset Blvd, Suite 600E, West Hollywood, CA, 90069
Luxury Real Estate, Homes, Estates, Properties in the Hollywood Hills, Sunset Strip, Bird Streets, West Hollywood, Beverly Hills, Bel Air, Brentwood, Encino, Laurel Canyon, Fryman Estates, Holmby HIlls, Little Holmby, Los Angeles, Downtown, Malibu, Miracle Mile, Pacific Palisades, Santa Monica, Venice, Sherman Oaks, Studio City, Westwood, Hollywood, Silver Lake, Los Feliz, Manhattan Beach, Palos Verdes.
© 2022 Ambiance Realty | All rights reserved