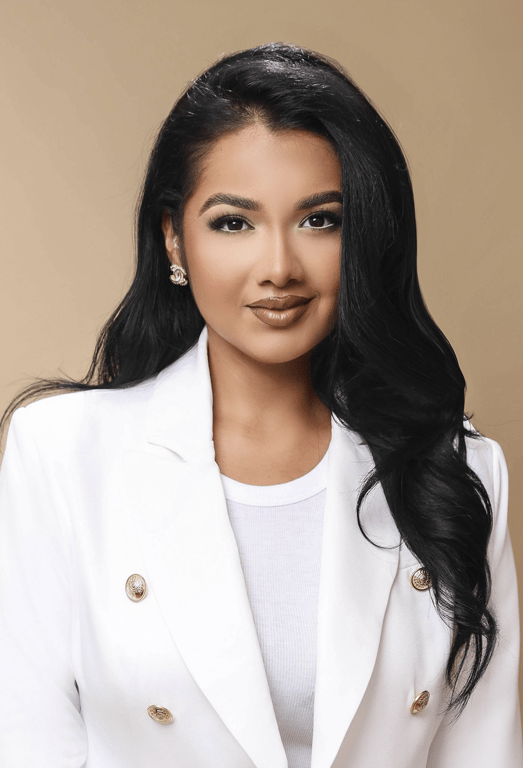 Monserrat has been making her mark in the industry since 2016 and she continues to break personal records by empowering clients in reaching their personalized real estate goals.
Monserrat's success has grown in proportion to two things: her dedication to her craft and her devotion to others. Whether pairing people with the perfect buyer/seller or mentoring her team – she turns real estate into a life-transforming experience.
What Monserrat offers her clients, beyond an intrinsic knowledge of market value, is the ability to debunk the myth that the process of buying/selling a home has to be stressful and complicated.
Monserrat is committed to combining her top-notch negotiation skills with integrity to obtain the best deal for you.
Languages she speaks : English & Spanish
Keep up to date with market reports, first time buyer training, and investment opportunities.

[email protected]
CA Corp License #02078798
8730 W. Sunset Blvd, Suite 600E, West Hollywood, CA, 90069
Luxury Real Estate, Homes, Estates, Properties in the Hollywood Hills, Sunset Strip, Bird Streets, West Hollywood, Beverly Hills, Bel Air, Brentwood, Encino, Laurel Canyon, Fryman Estates, Holmby HIlls, Little Holmby, Los Angeles, Downtown, Malibu, Miracle Mile, Pacific Palisades, Santa Monica, Venice, Sherman Oaks, Studio City, Westwood, Hollywood, Silver Lake, Los Feliz, Manhattan Beach, Palos Verdes.
© 2022 Ambiance Realty | All rights reserved