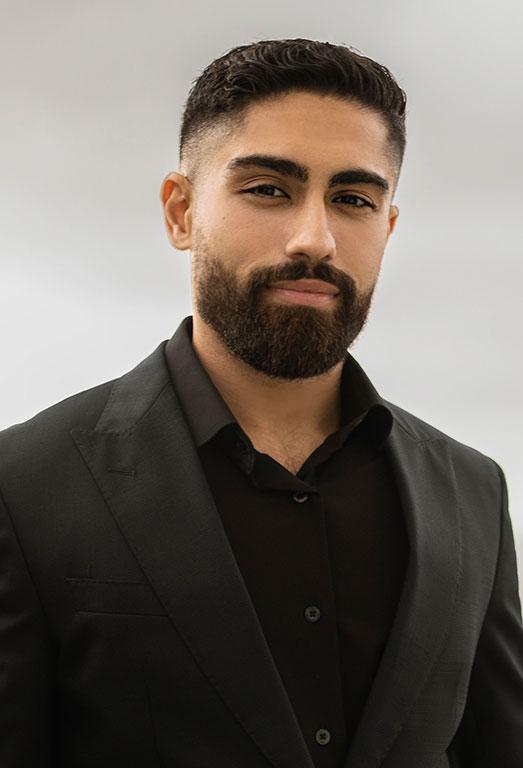 Pashmon is a highly skilled realtor specializing in the residential real estate sector. He offers comprehensive real estate solutions to traditional buyers seeking their forever homes, secondary homes, and holiday residences. Additionally, he assists investors in exploring diverse investment opportunities such as fix-and-flip, buy-and-hold, and cash flow strategies. His passion for real estate, combined with his extensive market knowledge and experience, enables him to provide exceptional service and deliver outstanding results to his clients.
Aside from his real estate pursuits, he takes great pleasure in cherishing moments with his family, volunteering in his community, and engaging in self-development through reading and exercise. He derives immense satisfaction in mastermind groups with his mentors and friends, where they collaborate and inspire each other to reach their goals. He strongly believes in the power of collaboration and continuously seeks opportunities to connect with like-minded individuals. He is driven by the quote, 'Together, two minds can achieve what one mind cannot.' It is his pleasure to connect with you and explore how you both can support each other's growth and aspirations."
Victoria has a strong love for Los Angeles and a love of helping others. Her goal is always to make everything as clear and simple for her clients as possible. She looks forward to building relationships with new people every day and strives to bring a fresh perspective to the industry. Although she is young, with her high energy and drive, she hopes to make an impact as a new generation agent!
Keep up to date with market reports, first time buyer training, and investment opportunities.

[email protected]
CA Corp License #02078798
8730 W. Sunset Blvd, Suite 600E, West Hollywood, CA, 90069
Luxury Real Estate, Homes, Estates, Properties in the Hollywood Hills, Sunset Strip, Bird Streets, West Hollywood, Beverly Hills, Bel Air, Brentwood, Encino, Laurel Canyon, Fryman Estates, Holmby HIlls, Little Holmby, Los Angeles, Downtown, Malibu, Miracle Mile, Pacific Palisades, Santa Monica, Venice, Sherman Oaks, Studio City, Westwood, Hollywood, Silver Lake, Los Feliz, Manhattan Beach, Palos Verdes.
© 2022 Ambiance Realty | All rights reserved