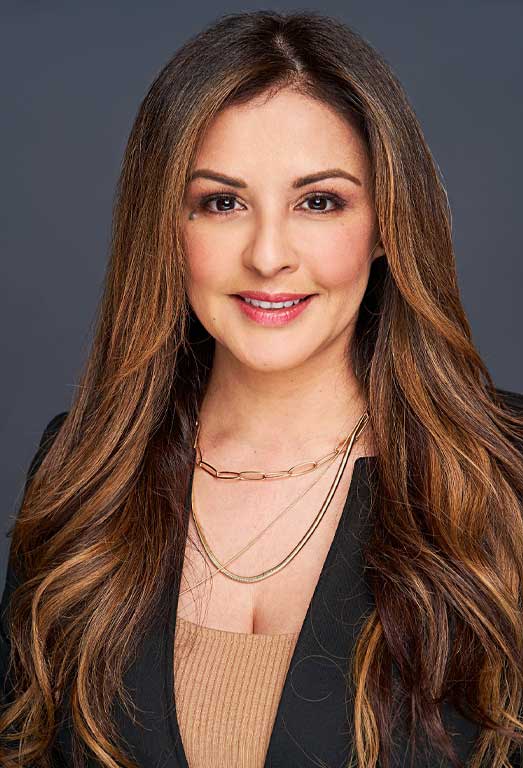 Veronica's love for real estate shines through in every deal. With her expertise, she
provides full service that accounts for every client's unique needs.
Veronica is a full time agent that utilizes every minute of the day. After taking some
time off to raise her two children that one of them is now a college graduate and one
that is currently enrolled in college . Veronica joined the well established Ambiance
Realty in 2022. Veronica's drive is being to able to always be available for all her
clients needs.
Veronica first fell in love with real estate at a very young age always wanting to visit
open houses. She is without a doubt a true competitor with an incredible drive. She
consistently wins for her clients and does so in a professional and very personalized
way.
As a Southern California native, she is well versed in Ventura County and
surrounding areas. Veronica currently resides in Oxnard, Ca
As a go-getter, Veronica consistently seeks opportunities that bring her growth and
uncharted experience. She is always ahead of the curve when it comes to
marketing, technology, and forward thinking. Veronica's commitment and love for her
career means that her clients also become lifelong friends.
During Veronica's Little downtime she enjoys cooking, spending time with family and
rooting for her LA sports teams ex.(Dodgers, Lakers and Rams). Her husband, two
children and her pet dog are her reason for her drive to SUCCESS! Veronica knows
that once you contact her to buy or sell, that you have now become her highest
priority!
Keep up to date with market reports, first time buyer training, and investment opportunities.

[email protected]
CA Corp License #02078798
8730 W. Sunset Blvd, Suite 600E, West Hollywood, CA, 90069
Luxury Real Estate, Homes, Estates, Properties in the Hollywood Hills, Sunset Strip, Bird Streets, West Hollywood, Beverly Hills, Bel Air, Brentwood, Encino, Laurel Canyon, Fryman Estates, Holmby HIlls, Little Holmby, Los Angeles, Downtown, Malibu, Miracle Mile, Pacific Palisades, Santa Monica, Venice, Sherman Oaks, Studio City, Westwood, Hollywood, Silver Lake, Los Feliz, Manhattan Beach, Palos Verdes.
© 2022 Ambiance Realty | All rights reserved