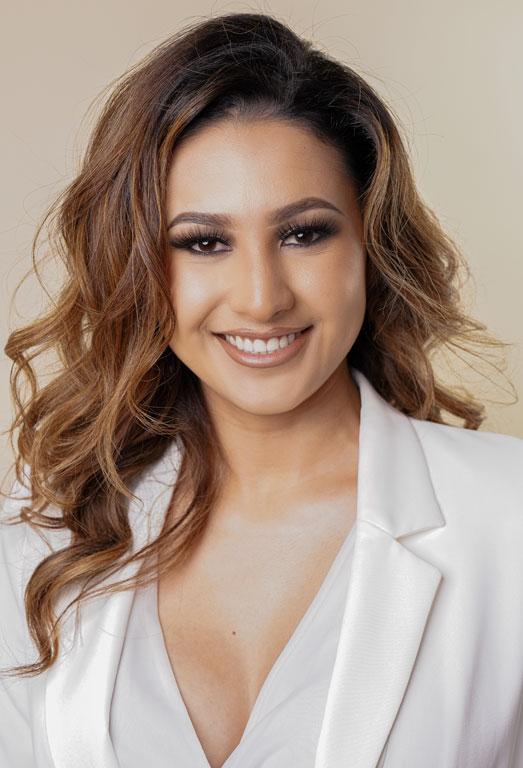 Purchasing a home or buying property may be the most costly investment you'll ever make. You need a realtor who is not only knowledgeable and up-to-date on the changing market, but is able to help you maximize every dollar – earned or spent. I believe I am that realtor – someone who will be your closest ally and most trusted advisor. I am committed to helping you realize your housing dreams in the same way I would help my own family. I pride myself in my persistence and dedication to meeting my client's needs, negotiating for the best possible outcome on their behalf. There simply is no "problem" so great we cannot find the solution together. I am a bilingual realtor (English/Spanish) servicing the Inland Empire and the San Diego area. When I'm not selling real estate, I take the same high-energy approach to life. I love spending time at the beach, working out, and seizing the adventure of life. I am passionate about volunteering in the community, appreciate the merit of good fashion, and enjoy downtime with my family and friends. Please feel free to contact me with any questions. I would be honored to journey with you as you follow your housing dreams.
Keep up to date with market reports, first time buyer training, and investment opportunities.

[email protected]
CA Corp License #02078798
8730 W. Sunset Blvd, Suite 600E, West Hollywood, CA, 90069
Luxury Real Estate, Homes, Estates, Properties in the Hollywood Hills, Sunset Strip, Bird Streets, West Hollywood, Beverly Hills, Bel Air, Brentwood, Encino, Laurel Canyon, Fryman Estates, Holmby HIlls, Little Holmby, Los Angeles, Downtown, Malibu, Miracle Mile, Pacific Palisades, Santa Monica, Venice, Sherman Oaks, Studio City, Westwood, Hollywood, Silver Lake, Los Feliz, Manhattan Beach, Palos Verdes.
© 2022 Ambiance Realty | All rights reserved